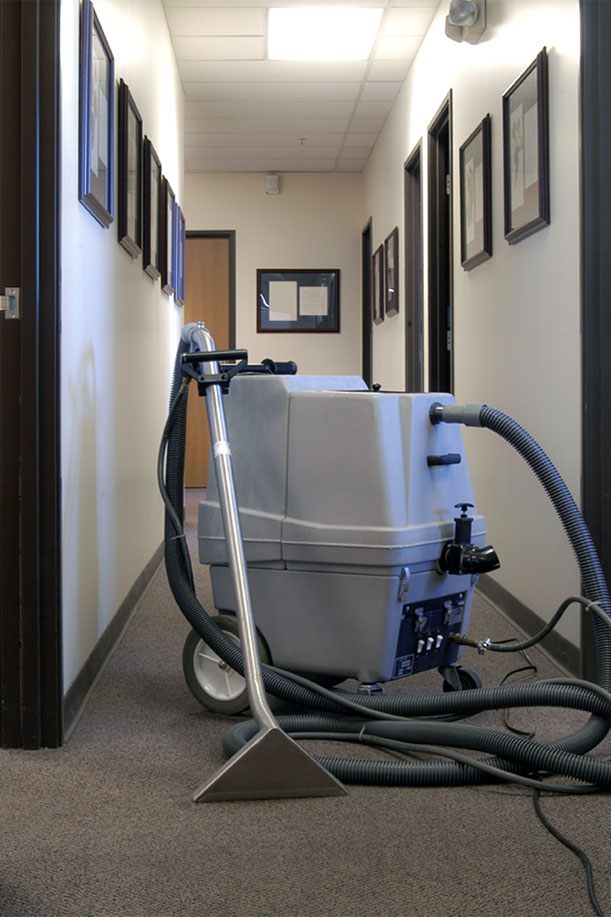 Total Office Cleaning Solutions specializes in professional commercial carpet cleaning services. We are a reputable London carpet cleaning contractor, an accredited member of the National Carpet Cleaners Association and commercial and office carpet cleaning services are core functions and activities of our company and they are available for customers and businesses throughout London.
Proficiency in Commercial Carpet Cleaning London
Each carpet cleaning representative has passed qualified training by NCCA (National Carpet Cleaners Association). Our carpet cleaning technicians employ the most advanced machinery which uses powerful hot water extraction system reaching the roots of the carpets, eliminating all dirt, stains and bacteria. This cleaning method disinfects, cleans and deodorizes the carpet fibres.
Our supreme carpet steam cleaning service leaves the carpets in sound and rejuvenated condition. Moreover, your carpets will be almost dry whereas if you use ordinary shampoo service the drying time is considerably extended to over a day. In addition, after carpet shampooing the surface of the carpet will be cleaned only. In contrast, the steam cleaning hits the base of the carpet fibre, the injection spray and suction mechanism helps to destroy dirt, stains and fungus.
Professional Office Carpet Cleaning Services London
We use a wide range of cleaning detergents specifically manufactured for different types of stains, spots and eliminating fungus. All steam cleaning chemicals are environmentally friendly and absolutely safe to use in any environment. The required chemicals are carefully selected and applied for carpet treatment after thorough examination of carpets fibre and piles. We can treat different carpet conditions.
Reputable Carpet Cleaning Contractors Customer Satisfaction Guarantee
As a reputable commercial carpet cleaning company we provide spot treatment free of charge and guarantee 100% customer satisfaction. Having the latest equipment on the market, professional training and the years of experience we know we will meet your high expectations.
Our Office Carpet Cleaning London Service Includes:
Pre-treating
Stain removal system
Steam cleaning
Extraction
Deodorizing
After our professional carpet cleaning service, your organization will be at best presentable flooring condition and should you need full solution of professional carpet care, Total Office Cleaning Solutions is your ultimate solution.
Office and Commercial Rug Cleaning
Rug steam cleaning is important part of our service list. It makes a big difference entering in a room and vivid clean rug changes the impression of your home or work place.
Our fully trained and qualified technicians will examine the fibre and thread of your rug in order to apply the required treatment.
Some rugs require dry cleaning instead of steam cleaning. After examination of the rug the appropriate service will be offered in order to avoid colour run, discolouration and damage to your rug.
We are fully equipped with the latest detergents and cleaning machines, which are environmentally friendly and safe to use in any home, office or work place.
Pre-spot treatment will be applied if necessary after examination of stains and dirt. If required, the detergent will be applied prior to the service to enable removing stains and eliminating bacteria. Any furniture will be shifted to ease the cleaning process and then will be placed on its original place.
Refresh the state of your rug and reenergize your room at very competitive rates. You can obtain a free quote over the phone or e-mail.
We guarantee 100% customer satisfaction.